Preserving Culture Through Dance
---
BY ELIAS BARBOZA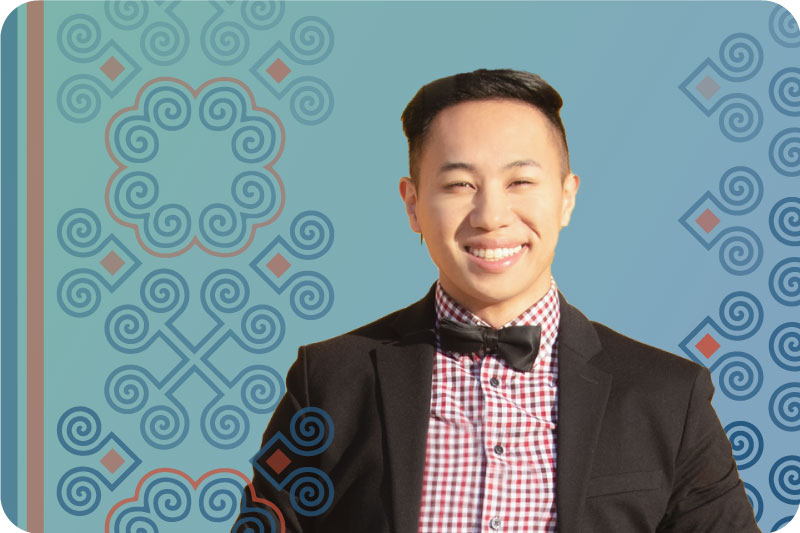 When Brandon Yang was in fifth grade, he discovered his life's passion: The art of dance. He became a member of an Irish step dancing class in elementary school and fell in love with performing on stage.
As he matured, Yang developed his skills and began exploring his cultural background for inspiration. His parents originated from Laos and Thailand and passed on their heritage and traditions to him at an early age. Being a first-generation Hmong American, Yang realized his family's culture was something he wanted to share with the rest of the world.
Today the 28-year-old career and technical education teacher said he's living his dream, teaching cultural dance classes at McLane High School in Fresno and traveling across California performing Hmong dance shows with his students.
"I have a passion and drive to give back to the new generation of dancers and artists," said Yang. "Looking back to when I was in high school, I would have wanted these opportunities to perform and learn life skills."
Roughly forty percent of Yang's 108 dance students identify as Hmong. He says that a primary factor that's strengthening his relationship with his students and love of performing arts is Cal State East Bay's Online Single Subject Teaching Credential Program. He's currently earning his teaching credential in dance and is on track to complete the program this summer.
A first of its kind in California, the one-year teaching credential program is offered completely online and is designed for those who currently hold a bachelor's degree and want to become middle and high school teachers. Candidates can choose a single subject of focus from a list of options, including theater and dance.
Yang joined the program in summer 2021 and said it's given him a new perspective on how to structure his classes, including classroom engagement and lesson planning. He's learned new methods on how to communicate with his students and colleagues, which he said he's already applying in his current teaching job and will take with him into future roles.
"I like the curriculum, and I like how we [the students] also get to network as a cohort," said Yang. "I get to learn from other classmates and talk about lesson plans, what methods work for them and not work, and we give each other tips and advice."
The program's professors have also played a significant role in Yang's credential education. Every faculty member within the program is an active working professional artist providing their own insight into the performing arts industry.
"My experience in the program has been positive, especially because I like the communication I get from all my professors," said Yang. "My experience with the professors is that they've been very understanding, especially during this pandemic."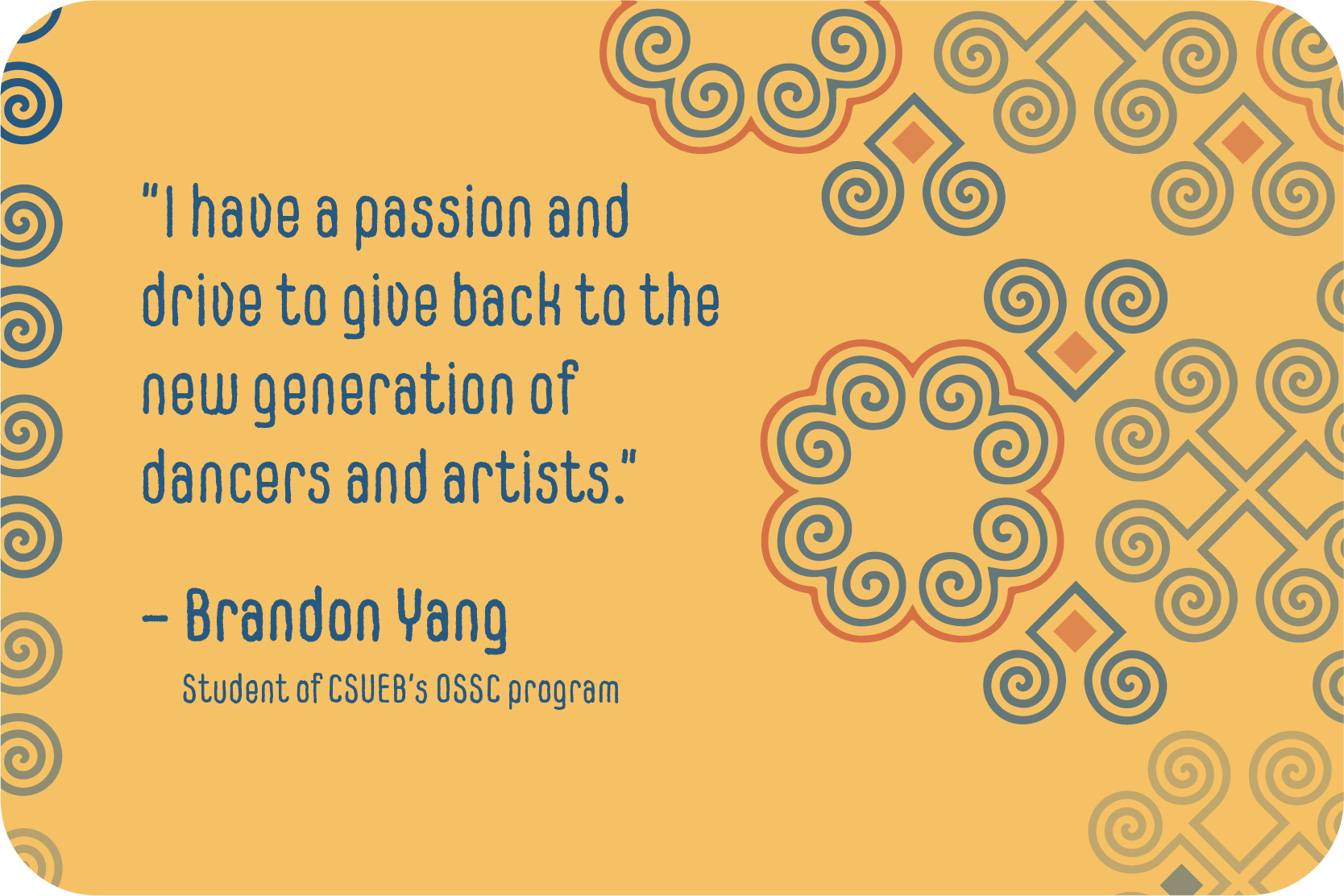 On top of his already busy schedule being a CSUEB student and working full time as a dance instructor, Yang is earning a Master of Fine Arts in Dance Creative Practice from Saint Mary's College of California. He said his students will always be his priority no matter how busy his schedule.
His Hmong dance group recently made history when it became the first to perform in Disneyland. The gentle Hmong dance incorporates rhythmic hand and finger movements that resemble stitching a quilt. Performers often wear cultural Hmong attire adorned with tassels, coins and vibrant colors.
Yang describes the dance as "flowy and mesmerizing" and said it's a major component that helps to preserve Hmong culture for future generations.
"We need to teach the younger generation to hold on to their cultural arts," said Yang. "I want the younger generation to remember who they are, and if we don't practice this dance we lose a part of our culture forever."
Yang looks forward to making headlines once again when his group becomes the first to perform at Universal Studios in May.
"My favorite part of what I do is taking my students out to perform and giving them opportunities," said Yang. "I want them to feel appreciated. I want them to feel like a star."
Return to Cal State East Bay Blog »
---