What's really going on in Cyber Security?
Understand more about cyber threats and risks and how you can take basic steps to protect your interests!
Cyber security is big news: international hacking rings, hospitals and ransomware, attacks on electrical grids, massive cyber data thefts, hacktivism, espionage and politics. But what are the real implications for small businesses and even our own personal computers?
Join in this free non-technical workshop where you will:
Unpack the evolving nature of the cyber threat
Look at new terms and concepts within the field
Discuss how you can protect your computer systems and mobile devices
Review free tools and tips that can help maintain your cyber safety
Learn how to develop new, safe cyber habits that will help keep your business secure
RSVP Today! Space is limited.
Date: Wednesday, September 27
Time: 9 a.m. - 12 p.m.
Location: Cal State East Bay's Oakland Center, 1000 Broadway, Suite 109
Who will you be learning from?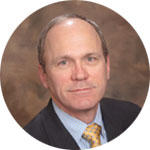 Christopher Godley works to prepare our communities for the challenge of cyber disruptions. A Certified Emergency Manager (CEM) with over 25 years of experience in public safety and emergency management, Godley leads the Cyber Incident Consequence Management Preparedness Group for a large international consulting firm working with both private and public sector clients. Godley previously served as Director of Emergency Management for the City of San Jose, California.